Super Jump
Be the superhero the city needs!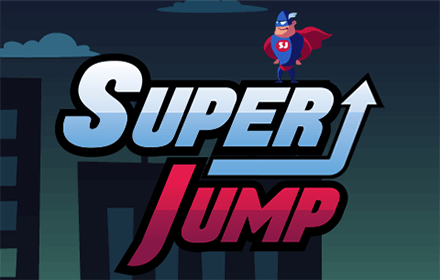 Super Jump lets you play as a superhero. However, you do not have flying abilities, but rather, a jumping ability! Jump from one building to another, get potions along the way, and avoid obstacles!
The gameplay mechanic is to press and hold the button to charge your jump. Release it so you jump depending on the time you have released it. It is all about accuracy and timing since you may fall if your jump power is weak or too powerful.
Check the game here!